Anderson Silva vs. Nick Diaz is officially signed and will take place at UFC 183 on January 31, 2015. UFC's annual Super Bowl weekend event is usually a stacked card and this blockbuster fight might make next year's installment the biggest one yet.
UFC President Dana White appeared on ESPN's SportsCenter on Tuesday evening and made the announcement.
During an interview at the UFC Fan Expo in Las Vegas earlier this month, Dana White spoke about the possibility of these two squaring off.  When talking about Silva, White said, "him and Nick Diaz want to fight each other. And I think people what to see that fight. So we'll see what happens." He also discussed Silva's recovery from a broken leg. "He's great," White said. "He's recovered, he's training, hopefully, he's going to be back at the end of this year, the beginning of next."
Anderson Silva has been out of action since his gruesome broken leg against Chris Weidman at UFC 168. He started sparring again on June 20th and is confident he'll be 100% come January.
Black House MMA posted this photo on Facebook of Silva training earlier today: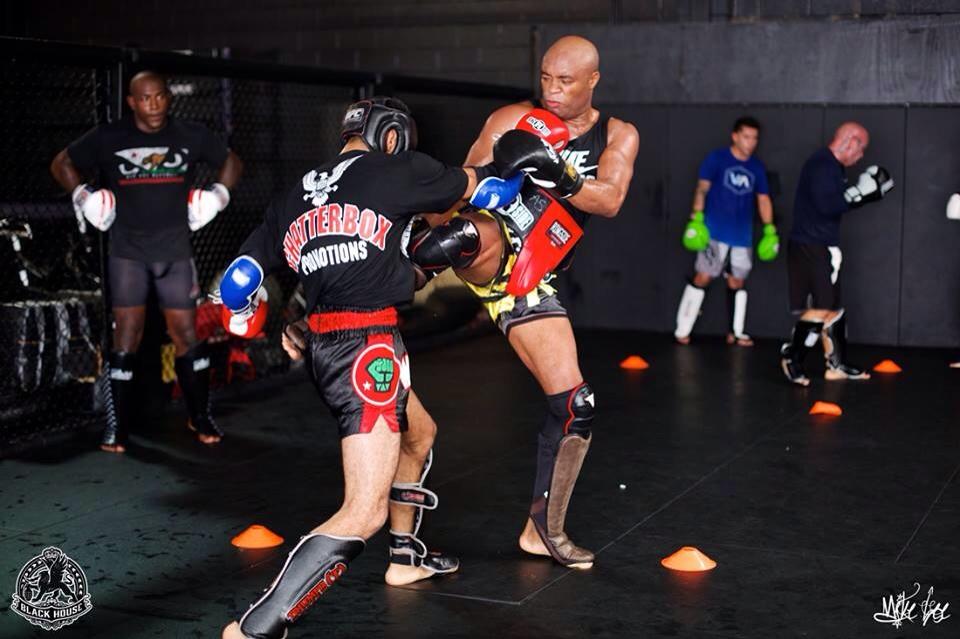 Last month, Silva himself on a potential fight with Diaz.
"Well, if everybody is saying that it would be an interesting fight, what am I going to say? It could be an interesting fight."
He also commented on the broken leg:
"(My left shin) is stronger than the other one, way stronger than the other one,' he said. "I'm training, and it's helping me a lot in training. But I'm a little insecure about my movements, so I'm just kicking from the waist up [laughs]."
Comment below and tell us who you think will win Anderson Silva vs. Nick Diaz.