The following is an excerpt from an interview done with the The Fight Network:
TFN: What is the status of the rumored fight between you and Pride Lightweight Champion Takanori Gomi?
Chris Horodecki: Um, there's a possible fight right now between myself and Gomi down in Japan, come August. My management team's talking with a lot of different organizations and I don't really know how far that's going through. You know, I'd fight Gomi for sure, in a heart beat. We're just gonna wait and see right now.
TFN: What do you think Gomi brings to the table, and how do you stack up?
Chris Horodecki: I think Takanori Gomi's probably one of the best 55 pounders in the world, you know, right behind BJ Penn. He's got great strikes and wrestling ability and just for me to go up there and challenge a guy like that, it'd be great to make a spark in the division, for sure.
TFN: Gomi's always at the top of the lightweight top-ten lists, do you think he's over rated?
Chris Horodecki: Gomi isn't overrated, he's had great success in the past, you know, he's just been kinda away right now. He fought Duanne ("BANG" Ludwig) his last fight, he needs a little bit of new life in him.
DISCUSS THIS NEWS IN THE MMANEWS.COM FORUMS >>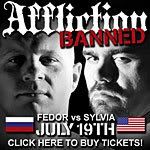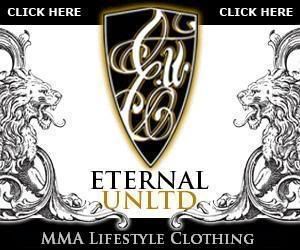 Want to advertise your site in this space? E-mail the website staff today!