In the last post it stated that MMANews.com was unable to confirm the card with Afflition VP Tom Atencio when in fact that was a typo and we WERE able to confirm that as being the final card for the October 11th show.
Affliction 2: Day of Reckoning is now finalized and with 11 bouts on tap for the October 11th, card the company is ready to go for it's second foray into the MMA event after a successful first show that seen Fedor Emelianenko demolish Tim Sylvia to become the WAMMA Heavyweight Champ.
MMANews.com was able to confirm the card with Affliction Vice President Tom Atencio
The card is set to house a main event that will feature former UFC Heavyweight Champions Josh Barnett and Andrei Arlovski go to battle in a WAMMA Heavyweight Elimination bout to decide who will face Emelianenko for the Heavyweight Title in 2009.
The Pay Per View broadcast from the Thomas and Mack Center is Las Vegas, NV will see six bouts on the show while the other five bouts will be shown on HDNet during a special broadcast that will lead into the PPV portion and feature Paul Buentello facing Roy Nelson in the main event.
The card was set to see Renato "Babalu" Sobral in action but as MMANews.com reported last week, Sobral was taken off the card when the company was unable to sign Tito Ortiz.
There will also be a special performance by heavy metal legend Ozzy Osbourne during the PPV event similiar to the Megadeth performance during the first show.
The PPV Portion of the show will feature:
-Josh Barnett vs. Andre Arlovski
-Antonio Rogerio Nogueira vs. Vladimir Matyushenko
-Matt Lindland vs. Trevor Prangley
-Chris Horodecki vs. Dan Lauzon
-Pedro Rizzo vs. Ben Rothwell
-Jay Hieron vs. Drew Fickett
The HDNet portion will see:
-Roy Nelson vs. Paul Buentello
-Mike Pyle vs. Jason High
-Albert Rios vs. Antonio Duarte
-Jay White vs. Chase Gormley
-Brett Cooper vs. Patrick Speight
DISCUSS THIS NEWS IN THE MMANEWS.COM FORUMS >>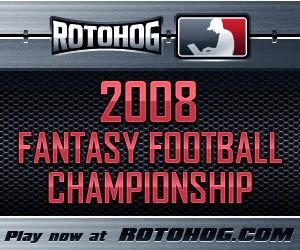 Want to advertise your site in this space? E-mail the website staff today!