From Crocop's Profile on MMA-ID.com:
Hi everyone, I'm excited to let you know that my recovery has been going really well and I've recently restarted my MMA training routines. So far I had no troubles with my leg and I'm positive that all problems with it are behind me. It's good to be back to my full training regiment and I have no doubts that I'll be 100% ready to fight very soon.
I was asked by the members of media if I'm willing to fight Overeem since we challenged me twice already. I watched DREAM 5 and I was happy to see a strong heavyweight match-up on the card, I have no doubts that DREAM will put more match-ups like that in the future. It was a very good performance by Alistair I must say. I'm happy to accept his challenge and I'm looking forward to this fight as I believe that we can deliver an entertaining fight. Now it's up to DREAM to make this fight happen, I'm ready to face my challenger on the next show already.
I see many people speaking about me as a washed-up fighter but this is just another boost to my motivation. I'm working hard to get back on track and meeting and defeating strong competitors in the ring is all that I think of nowdays.
DISCUSS THIS NEWS IN THE MMANEWS.COM FORUMS >>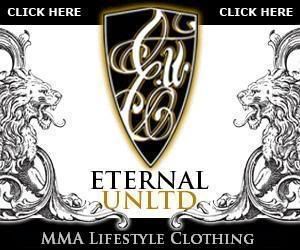 Want to advertise your site in this space? E-mail the website staff today!