The grappling match that was scheduled to take place at DREAM4 has been cancelled due to a light injury suffered by CroCop. Instead of risking a worse injury CroCop has decided to not compete and focus on his match with Jerome LeBanner on July 21st.
CroCop last competed at DREAM1 in March, dismantling his opponent Tatsuya Mizuno in less than a minute.
DISCUSS THIS NEWS IN THE MMANEWS.COM FORUMS >>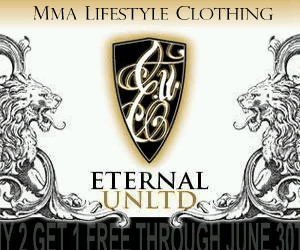 Want to advertise your site in this space? E-mail the website staff today!