Mike Afromowitz sent along the following:
Strikeforce World Champ Cung Le To Appear on ESPN National TV July 16
MMA sensation to appear on ESPNEWS' `The Hot List'
SAN JOSE, Calif. — Reigning Strikeforce World Middleweight (185 lb. limit) Champion, Cung Le, will appear live on the national cable network show, ESPNEWS' `The Hot List' on Wednesday, July 16 at 5:10 p.m. EST (2:10 p.m. PST).
During the interview, Le, who has appeared repeatedly, of late, on the wildly popular Strikeforce on NBC weekly mixed martial arts (MMA) series, will share his thoughts on the explosive growth of MMA, where he feels the sport is headed and its rumored Olympic potential.
Le has quickly established himself as one of the most exciting fighters in the sport of MMA. His third round TKO of legendary champion, Frank Shamrock, which aired live on SHOWTIME on Saturday, March 29th, earned the Vietnamese-born fighter the Strikeforce (www.Strikeforceusa.net) world title and marked his greatest professional victory to date.
Le has been touted as Hollywood's next big martial arts film star. His role in the forthcoming release, Fighting, co-starring Terrence Howard, will mark Le's debut on the silver screen. Le was also recently cast in the silver screen adaptation of the smash hit video game franchise, Tekken, slated for release next year.
WHAT: Strikeforce World Middleweight Champion, Cung Le, to appear on ESPNEWS' `The Hot List'
WHEN: Wednesday, July 16 at 5:10 p.m. EST (2:10 p.m. PST)
WHERE: ESPNEWS (Check your local listings for channel information)
DISCUSS THIS NEWS IN THE MMANEWS.COM FORUMS >>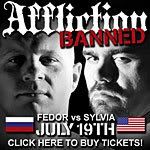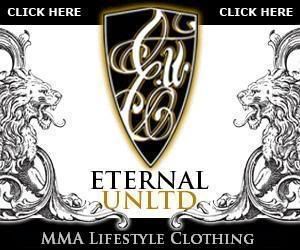 Want to advertise your site in this space? E-mail the website staff today!