Last week, MMANews.com reported that during the replay broadcast of UFC 84: Ill Will lastnight on SpikeTV, UFC President Dana White would be making a special announcement. It was rumoured that the announcement would be UFC 89 that will take place in England on Oct. 18th will be broadcast on SpikeTV. Last night it was made official and the UFC will be offering up the event for free.
The card to date is:
-Michael Bisping vs. Chris Leben
-Lyoto Machida vs. Thiago Silva
-Rameau Thierry Sokoudjou vs. Luiz Cane
-Keith Jardine vs. Brandon Vera
-Akihiro Gono vs. Dan Hardy
-Marcus Davis vs. Paul Kelly
-Jess Liaudin vs. David Bielkheden
-Sammy Schiavo vs. Per Eklund
-Sam Stout vs. Terry Etim
-Shane Carwin vs. Neil Wain
-Paul Taylor vs. Chris Lytle
-David Baron vs. TBA
DISCUSS THIS NEWS IN THE MMANEWS.COM FORUMS >>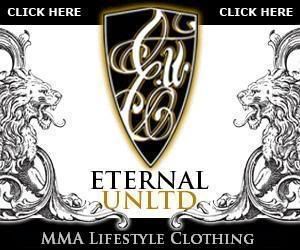 Want to advertise your site in this space? E-mail the website staff today!