Sportnet.ca's Showdown Joe Ferraro had a chance to chance up with UFC Interim Heavyweight Champion Antonio Rodrigo Nogueira recently to talk about the possible return of Randy Couture to the UFC Octagon as well his thoughts on the interim champ(Nogueira)and the champ (Couture) hooking up down the line to unify the two heavyweight titles.
"The UFC has not mentioned anything to us, but Randy coming back to the UFC would be great," Soares said. "It's definitely great for everyone involved."
"I fully expect the UFC to do the right thing," said Soares. "From day one they have always been 100 per-cent honest with us and I am confident they will be in this scenario. Many people say bad things about the organization but we've never experienced anything negative at all."
What never has made any sense out of all this is the Nogueira situation. He has been ranked above Randy Couture for a very very long time but yet Couture leaves the UFC to pursue a fight with Fedor. After a year's worth of back and forth jabs between Couture and the UFC, he decides he may want to return and his first fight back is being rumored to be against Brock Lesnar? Followed up by a fight with Fedor?
Fedor and Nogueria have been the top of the Heavyweight ladder for years with Couture usually ranking within the top five, but yet Couture has for some reason avoided a fight with Nog like the plague where as Nogueria has been willing to have the fight since he came into the UFC.
In an interview Chris Howie did earlier this year with the interim champ he comments on Couture holding out and not fighting him:
MMANews.com: How do you feel about Randy Couture holding out from the UFC and not fighting you?
Minotauro: When they had asked me to fight for the title he had the Heavyweight belt so my plan was to fight him. He has his reasons with contracts and such and he has to look for what's best for him. I have the belt now and am ready to face him. From my background anyone can tell that I am good enough to fight Couture and I hope that he comes back some day because I am ready to face him. I think we would make a very exciting fight.
It just seems like Big Nog is getting the shaft unfortunately and if the proposed fights Randy has on his plate do not include a match up with the interim champ to unify the titles it could be considered a travesty in the sport
DISCUSS THIS NEWS IN THE MMANEWS.COM FORUMS >>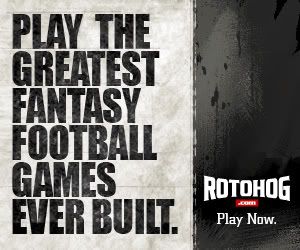 Want to advertise your site in this space? E-mail the website staff today!