Rory MacLeod For MMANews.com Reporting:
FIVE FIGHTERS UNDER THE RADAR AT 185
With his current streak of dominant victories over top middleweights, Anderson Silva has created a perception of invincibility, and left many looking outside the division to fighters like George St. Pierre as the only viable challenge remaining for The Spider. But the world of MMA spins quickly, and despite the popular rhetoric, many 185lb fighters are stealthily building up resumes that could earn them recognition among the division elite sooner rather than later. Here are five of the best currently flying under the radar for much of the MMA fandom.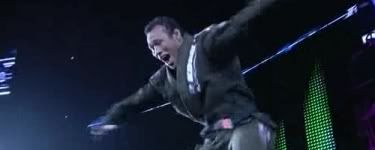 Ronaldo "Jacare" de Souza
After going 6-0 in 2006 and 2007, Ronaldo de Souza is a topic of conversation coming up more and more within circles of hardcore MMA fans. With all eight of his career wins coming via submission, his nickname "Jacare", portugese for crocodile, seems more than fitting. After being spurned by the UFC over what President Dana White called "crazy" financial demands, he signed up for the inaugural DREAM Middleweight GP. Arguably one of the favorites to win the tournament, he now waits for a quarterfinal dance partner after overwhelming MMA debutante Ian Murphy with his superior grappling game. Souza also holds considerable credentials in the sport grappling world; he was a runner up to Roger Gracie in the absolute division of the Abu Dhabi Combat Championships in 2005, and went to a draw with Randy Couture in the Professional Submission League while "The Natural" was briefly retired from MMA. Souza has since accepted an invitation to train at Xtreme Couture, joining his compatriot Wanderlei Silva. Jacare can put his name among those in top ten consideration if he captures the DREAM title.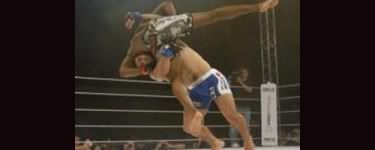 Rousimar "Toquinho" Palhares
At 7-1 in his young career, Brazilian Top Team standout Rousimar Palhares could be considered the best brazilian fighter nobody has heard of. In December of last year, "Toquinho" ran through the competition in a Fury FC four man tournament, manhandling his opponents with his strength, and using his impressive jit-jitsu skills to end both fights via first round leg lock submission. This one-night performance evidently caught the attention of Joe Silva and the UFC brass, who signed Palhares to compete in the rapidly transforming middleweight division. Fighting for the first time outside of Brazil, his debut will come against gritty veteran Ivan Salaverry at UFC 84. Rousimar is poised to jump right into the picture at 185 lbs with a win.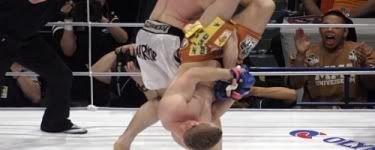 Zelg "Benkei" Galesic
Zelg, a Croatian fighter specializing in kickboxing, originally garnered some minor buzz with a string of impressive victories in the British Cage Rage promotion. A training partnet of Mirko Filipovic, "Benkei" soon became known as "Little CroCop" for his powerful striking ability. But he was brought back down to earth by back-to-back submission losses at the hands of Makoto Takimoto and Dong Sik Yoon. Instead of conceding the holes in his MMA game like some other standup fighters, Galesic has chosen to adapt and evolve. To help prepare for his bid in the DREAM Middleweight GP, He accepted an invitation to work with Yoon's dojo, and his work there has paid immediate dividends, as he demonstrated much improved ground defense against 1st round opponent Magomed Sultanakhmedov en route to applying a grimace-inducing armbar submission in the first round. Galesic awaits a quarterfinal matchup and is one of the darkhorses in the tournament.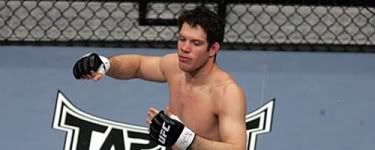 Ricardo Almeida
Like Frank Shamrock, Ricardo Almeida is one of the few fighters to step away from the MMA while he was seemingly in his athletic prime. Already a three-time UFC competitor, Almeida temporarily hung up his gloves following a trio of impressive wins over Kazuo Misaki, Nathan Marquardt and Ryo Chonan, with the Marquardt victory earning him the title of King of Pancrase. Citing a desire to spend more time focusing on his family and his jit-jitsu school, as well as the grind of being a professional fighter, he did not compete for almost four years. But a lack of top contenders at 185lbs to challenge Anderson Silva necessitated his return to the UFC fold. As a Renzo Gracie Jit-Jitsu black belt, Almeida is one of the most dangerous grapplers in the UFC, and demonstrated his ability with a spectacular head-over-hells guillotine choke submission win in his return fight against Rob Yundt. His next fight is scheduled for the main card of UFC 86, against rising contender Patrick Cote. A win there would likely move him into the conversation of potential challengers for Silva.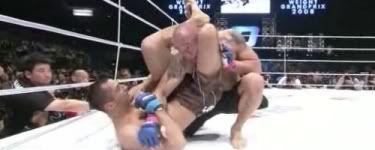 Gegard Mousasi
The Armenian-born Mousasi has been quietly been racking up solid wins for some time now. Fighting with a kickboxing base, Gegard got his first taste of big-time MMA with a three fight stint in the PRIDE Bushido series. An armbar submission lose to Akihiro Gono momentarily stalled his momentum, but since then he has won eight straight, competing for the most part on mid-level fight cards in Europe and Canada. He scored the biggest win of his career in his last fight, a DREAM Middleweight GP 1st round matchup against highly touted Korean-Canadian Denis Kang. Mousasi capitalized on a postional mistake by Kang, allowing him to secure a triangle choke submission victory. With a solid ground game to complement his crisp striking, Mousasi figures to be one of the more dangerous competitors remaining in the GP.