Credit: SHERDOG.COM:
Round 1
"Cyborg" comes out banging with kicks, knees and punches. Baszler gets a trip takedown and goes to a kneebar. She transitions to a toe hold, but Santos escapes to her feet. Cyborg stands over her opponent throwing left handed power shots. The Brazilian enters Baszler's guard and attacks the face with short hammer fists. The three-minute round ends.
Round 2
Cyborg against starts a round strong as she attacks with straight punches from both hands. Santos tees off with a right straight and a knee to the head. Baszler, who is gassed out and breathing with her mouth open, is trapped against the fence and eating leather. Cyborg throws continues left and right straights until Baszler collapses to the canvas. Cyborg thinks the fight is over as she runs and jumps on top of the cage, celebrating with both hands raised. Referee Steve Mazzagatti struggles with the language barrier but eventually Santos comes down from the cage and restarts the one-sided brawl. Santos jumps right in with punches straight down the pipe. Baszler falls face first at 2:48 of the second frame. Impressive performance from Cyborg.
DISCUSS THIS NEWS IN THE MMANEWS.COM FORUMS >>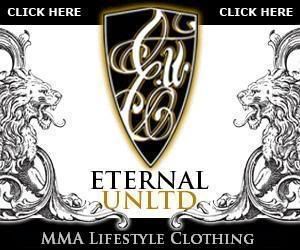 Want to advertise your site in this space? E-mail the website staff today!