Credit: SHERDOG.COM:
Round 1
Shields throws a stiff body kick and gets a fast takedown. Shields wastes little time in advancing to mount. Thompson uses his legs to almost get to half-guard, but Shields drops his base and remains in the dominant position. The Cesar Gracie-trained fighter locks on a one-armed guillotine that turns Thompson's head bright right. Thompson taps out shortly after at the 1:03 mark of the opening frame.
DISCUSS THIS NEWS IN THE MMANEWS.COM FORUMS >>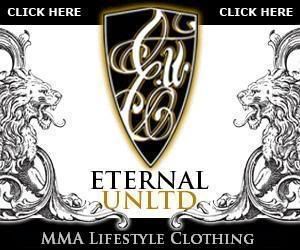 Want to advertise your site in this space? E-mail the website staff today!