Credit: SHERDOG.COM:
Round 1
Cook with two outside kicks before Seumanutafa dumps Cook to the mat. Cook reverses into mount, but Seumanutafa wrangles Cook into his guard. The pair get to their feet, Seumanutafa is bear hugging Cook from behind. In the scramble to the ground, Cook is knocked unconscious with a slam. Seumanutafa follows up with hammer fists that are not needed. It's over at 1:21.
DISCUSS THIS NEWS IN THE MMANEWS.COM FORUMS >>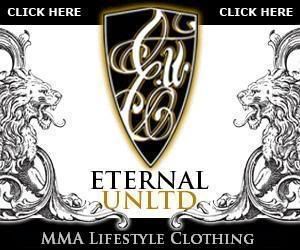 Want to advertise your site in this space? E-mail the website staff today!