Credit: SHERDOG.COM:
Round 1
Calvacante throws a punch to get the clinch and Galbraith pushes him to the fence. They trade knees and Galbraith lands an elbow as they separate. The pair intertwine again and Galbraith works for a trip, but Calvacante reverses the attempt and Galbraith is on his back. They're up again in close quarters and Calvacante lands a vicious hook, then a series of knees that finally drops the Canadian. Referee Josh Rosenthal steps in to stop the action 3:01 in.
DISCUSS THIS NEWS IN THE MMANEWS.COM FORUMS >>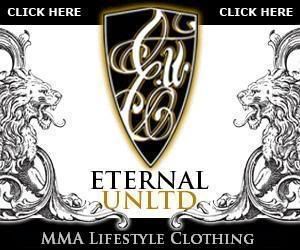 Want to advertise your site in this space? E-mail the website staff today!