Credit: SHERDOG.COM:
Round 1
Smith targets Lawler's lead leg with a low kick. Lawler goes high with a kick of his own, but it is easily blocked. Smith rushes forward with short punches and finishes the combination with a kick aimed to the head. Both fighters are content to kick out of range in a slow start to the first period. Lawler pushes Smith to the fencing and lands an elbow on the break. The final minute of the round sees more action as both fighters connect with hard punches. Smith is bleeding on the bridge of his nose and Lawler had to shake off a right hand.
Round 2
A war ensues in the second, Smith cuts Lawler on top of the head with a standing elbow and the trade fest is on. Both fighters landing power shots. The cut on Lawler's head is pouring crimson fluid. From a Thai clinch against the fencing, Lawler lands three hard knees to the body that drop Smith to the canvas. Lawler kicks the body twice and punches the head, forcing referee Herb Dean to save the fallen fighter at 2:35 of round two.
DISCUSS THIS NEWS IN THE MMANEWS.COM FORUMS >>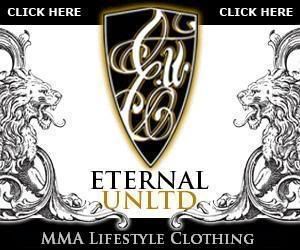 Want to advertise your site in this space? E-mail the website staff today!