For Immediate Release:
State College, Pa. – LionHeart Management proudly announces the signing of Elite XC fighter Paul Bradley to an exclusive MMA career management contract. Bradley who was seen this season on Spike TV's "The Ultimate Fighter," will represent LionHeart and train at the LionHeart MMA complex in State College, Pa. Currently signed to a 3 fight contract with Elite XC, Bradley is undefeated in the cage with a professional record of 5-0.
LionHeat owner, Chad Dubin, who signed NCAA Wrestling Champion Phil Davis earlier this month, believes Bradley will bring an important level of national recognition to his new team. "Signing a fighter with Paul's reputation and experience is a big step forward for us. With the national exposure of an Elite XC contract, there were plenty of other opportunities available to him. The fact that Paul chose to sign with LionHeart means we must be doing something right."
Bradley is an Iowa State High School Wrestling Champion and a two-time All-American wrestler at The University of Iowa. "I'm really excited about signing with Lionheart and I am looking forward to representing them in the octagon. This is a great place for me to further my career as a fighter and I really appreciate the opportunity Chad has given me."
Also signing with LionHeart this week is Lou Armezzani from Scranton, Pa. Armezzani joins LionHeart with a 2-0 record as an amateur and plans to transition into the professional ranks within the year.
For more information on LionHeart contact Chad Dubin @ 814-280-1982 or visit:
www.lionheartfighters.com
DISCUSS THIS NEWS IN THE MMANEWS.COM FORUMS >>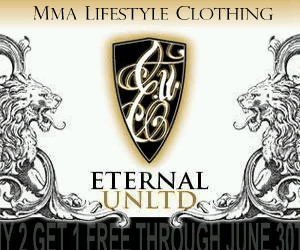 Want to advertise your site in this space? E-mail the website staff today!