By Chris Howie
August 29th, 2008
Forced out of a WAMMA Heavyweight title fight with Andrei Arlovski that was set for Affliction: Day Of Reckoning on Octocter 11th due to a hand injury, Champion Fedor Emelianenko has had his sights set on a New Year's Eve fight in Japan against an unnamed opponent followed up by a date with the winner of the WAMMA heavyweight elimination bout on the October 11th card between Arlovski and Josh Barnett.
Tom Atencio, Vice President of Affliction, told MMANews.com this week that the company has just extended their current contract with Fedor and will look to have the WAMMA Heavyweight Championship fight in January or February when they intend on holding their 3rd show.
"We've just extended our deal with Fedor and we are very happy about that. We absolutely want to put that fight on our third show." Atencio stated of the title fight "We are looking at the Arlovski/Barnett elimination fight right now with the winner fighting Fedor for sure in January or February."
A fight in early 2009 could be a very quick turn around time if the Russian plans on fighting on New Year's Eve, but according to Atencio, a December 31st fight in Japan is not set in stone.
"Nothing is finalized for Fedor on New Year's yet and we will be looking to work with him on that. Our deal with Fedor is completely solidified and we are very excitement about this."
It has been tradition for Emelianenko to fight in Japan at the end of the year so it will be interesting to see what sort of deal gets worked out over the next few months.
Atencio would obviously like to have Fedor stateside for the third Affliction show to defend his title and American fans would love to see the world's best heavyweight after his complete annihilation of former UFC Heavyweight Champ Tim Sylvia.
Fedor is loyal to the Japanese fans that were part of his rise to the top of the heavyweight ranks. He is a huge star in the land of the rising sun and it would be unlikely that he would miss the December bout but anything can happen in the world of MMA and if the Affliction fight happens at the end of February it could be a short time between fights, but not something that could be completely ruled out.
Any MMA fan would love to see Fedor fight twice in a two month span and he has stated that he is looking to pick up his fighting pace after spending some time on the shelf.
DISCUSS THIS NEWS IN THE MMANEWS.COM FORUMS >>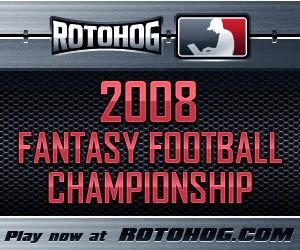 Want to advertise your site in this space? E-mail the website staff today!