By Chris Howie:
Murilo "Ninja" Rua (16-8-1) could be making his return to the EliteXC cage on Oct. 4th when EliteXC holds their third show on CBS. Rua last fought on June 14th at EliteXC: Return of the King, knocking out Tony Bonello in the first round of their Middleweight contest. "Ninja" has won 5 of his last 6 fights and won his last 2 since losing the EXC Middleweight title to Robbie Lawler last year.
There is still a possibility that Rua could fight on the September 20th Showtime card but according to a source close to the Brazillian, "it is looking as though he will be fighting on the October 4th show, we are just awaiting confirmation now." No opponent has been named but there are a few suitable opponents on the table.
"Ninja", brother of UFC Light Heavyweight Mauricio "Shogun" Rua is a former EliteXC middleweight champion and has fought all over the world, the majority of his fights coming in the former Japanese PRIDE organization. He holds notable wins over Joey Villasenor and Mario Sperry and has fought in numerous different weight classes including Middleweight, Light Heavyweight and Heavyweight. The majority of his success has come at the Middleweight class.
Internet street fighting legend Kimbo Slice is already confirmed to be on the next installment of Saturday Night Fight's as is women's MMA stand out Gina Carano who could be matched up with nightmare, Cristine Cyborg.
DISCUSS THIS NEWS IN THE MMANEWS.COM FORUMS >>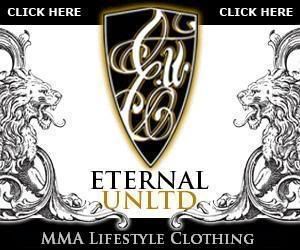 Want to advertise your site in this space? E-mail the website staff today!