By Chris Howie
With a main event already set for Affliction 2: Day of Reckoning between Heavyweight's Josh Barnett and Andrei Arlovski, another Heavyweight match up is slated for the card that will see IFL Heavyweight Champion Roy Nelson (13-2-0) bring his four fight win streak to the Affliction ring against up and comer Jay White (2-5-0).
White confirmed the fight with MMANews.com's Michael Moody during the International MMA Expo that was held in Long Beach, CA this past weekend.
"I just signed a three fight deal with Affliction" stated White to MMANews.com "The opponent they gave me was Roy Nelson"
White has had a lackluster career to date only winning two of seven fights. He last fought on HDNet Fights: Reckless Abandon in December of 2007, defeating Patrick Castillo by round one armbar. He has fought UFC vets Jeff Monson (twice, losing both times) as well as Jake O'Brien (losing by KO 14 seconds into the first round).
Nelson is the current IFL Champion and is riding a four fight win streak. He has notable wins over Brad Imes and Fabiano Scherner in 2008 and nine of his thirteen wins have come via TKO or Submission. Nelson has never been stopped and his only losses have come to by way of decision.
DISCUSS THIS NEWS IN THE MMANEWS.COM FORUMS >>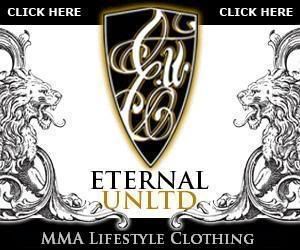 Want to advertise your site in this space? E-mail the website staff today!