UFC Heavyweight contender Fabricio Werdum recently signed a new contract with the UFC and will make his return to the cage on October 25th when the UFC makes it's debut in Chicago.
Werdum's opponent, although not yet confirmed, will most like be UFC newcomer Junior Cigano. Cigano sports a 6-1 MMA record and this will make his first fight in the UFC.
From TATAME:
"It's my last fight under the old contract and, with a victory, my first new contract's fight will be for the title. I deserve that, I'm training hard for that, I wanna be UFC heavyweight champion. A final against Minotauro would be like a dream, it would be great for me, because I fought against him at Pride and it was a great fight, he deserved the victory, and I wanna say that fighting for the belt against Minotauro, probably on March", said Werdum, that commented Fedor Emelianenko's fast victory at Affliction.
"I knew that Fedor would win, I didn't believe that Tim Sylvia has the perfect game to beat him, because he (Fedor) already showed that on the ground he's great and knocks everybody out standing up… If I were going to fight against him, I'd try to stay over him, like I did with his brother, hurt him standing up and let the fight to the ground, bring on top, because he's not fool on the ground", told Werdum, that wants to fight for more four years. "I'm 31 now and wanna fight for more three or four years, and I wanna be the UFC champion", finishes the athlete.
DISCUSS THIS NEWS IN THE MMANEWS.COM FORUMS >>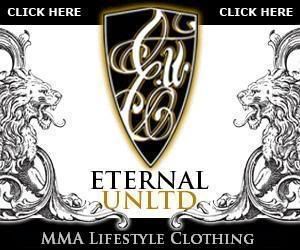 Want to advertise your site in this space? E-mail the website staff today!