Quote:
Originally Posted by
DonFrye
Sylvia is no CroCop. He jabs and creates distance making you pay for attempting to shoot. Look at what he was doing to Nogueira. Look at the trouble Fedor actually had with Hong Man Choi's length. Hell, if Semmy Schilt had even an ounce of TDD that fight would have been a lot tougher.

I don't know why people are just dismissing Tim based on their biases. He presents a horrible matchup for just about anyone at HW. And how can you call a guy who holds wins over Vera, AAx2, and Monson a "kid who rides the short bus" as far as skills? He beat the living shit out of Nog before getting caught.

Ask Fedor if he thinks Tim only has a striker's chance......
I will agree with the Monson, that is one of the few figths I picked and had Tim as winning. The Choi fight was a joke in all aspects I have been trying to forget that. Also I do not think you can compare Nog to Fedor after what Fedor did to Nog in both there fights together, especially the second fight he was throwing Nog around. It has been proven Fedor can take a punch, and I do not believe Fedor will be afraid of the jab enough not to go to the inside.
I also have to give Fedor the ring advantage Tim won't be in the cage. I also still stand by my short bus comment. I am not taking away anything from what Timmy has achieved he is a former multiple time HW champ, but he is out of his league on this one.
How about a 3 week Sig bet on this one, I got Fedor.
__________________
Knowing is not enough we must apply
Willing is not enough we must do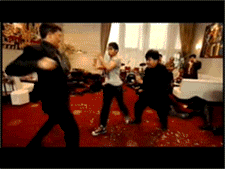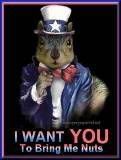 ]
[/
----------------------
Sig Bets-0/1