Status: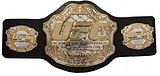 Join Date: Nov 2008
Location: Where I live? No I ask the questions here
Posts: 18,216
Vazquez on Jens Pulver Fight: 'I Have To Win'
---
WEC | World Extreme Cagefighting
Quote:
Despite his opponent's recent stretch of bad luck, 11-year pro Javier Vazquez knows better than to underestimate a former UFC Champion. A Gracie Barra Brazilian jiu-jitsu black belt, Vazquez sternly dismisses talk of there being an "Old Jens Pulver" and a contemporary Jens Pulver whose skills have slipped over time.

"I'm preparing to beat Jens Pulver," Vazquez (13-4) said matter of factly. "I'm always going to think that he's the same guy that beat BJ Penn. He's going to be tough to take down, he possesses sharp standup, has good wrestling and good submission defense. I'm not thinking he's going to have a bad day, or 'he hasn't looked so good, this is going to be an easy fight.' I expect the worst. I expect a tough opponent that's going to come in good shape and try to knock me out."

The 32-year-old Vazquez and 35-year-old Pulver will essentially square off in a loser-leaves-town contest on March 6, meaning the defeated will likely have delivered his final performance inside of the cage. Vazquez has dropped two straight in the WEC, and even though both setbacks were razor-thin and by split decision, a loss in Columbus, Ohio, would put him at a crossroads, forced to deeply ponder whether he wants to continue fighting in lesser organizations.

Vazquez-Pulver is a matchup the former has fantasized about for nearly 10 years, almost as long as he has been fighting. The Californian wishes the opportunity had come in the early 2000s when both men were perceived to be at their apex. Now, however, their clash is cloaked in desperation.

"I'll tell you what, man, I hope I'm not the guy that retires him," Vazquez said, letting out a sigh. "But chances are I probably will be. I don't want to be the one that closes the coffin, but I'm going to have to be. Better him than me at this point."

Aside from that, Vazquez professes a strong admiration for Pulver, fully appreciating how his maniacal, go-for-broke style helped put MMA lighter weights on the map. If anyone knows how difficult that uncharted road was to travel, it's Vazquez, who completely dropped off the sport's radar in late 2003 and didn't fight for the next 3 and ½ years due to the lingering effects of three – yes, THREE ACL surgeries. It didn't help matters that he always had to fight at 155 pounds and grew tired of being the smaller guy because he had trouble finding an organization that hosted a 145-pound division in the United States.

"I think very highly of the guy," Vazquez said of Pulver. "You'll never hear me say a bad word about him. He's a great guy that has done wonders for the sport. I've always wanted to fight Jens Pulver. For me it's been an 8- to 10-year training camp to face Jens Pulver. I like the guy a lot and I think he's an amazing person."

Though Vazquez owns the prettier record (Pulver is 22-12-1), Pulver owns the superior legacy. By far. Pulver has been to the top, and is a case study in a man chasing past glory. Vazquez, on the other hand, is a case study in glory denied. He has always possessed the talent and drive to be a world champion, but bad luck has always reared its ugly head and foiled his plans.

Vazquez has his regrets. He started fighting in 1998, running his professional record to 7-1. The chance for his biggest break, he recalled, came in 2001 at a Grapplers Quest tournament. All of 155 pounds, he competed in the open weight division, finishing third place among a field that included much heavier competitors. After one of his matches, an impressed stranger approached him.

"You've got to fight on my show," Vazquez said the stranger told him. "I'd love to have you. Here's my name, here's my number."

Vazquez looked at the card and discovered the stranger's name: Joe Silva. As in, the Joe Silva, UFC matchmaker.

Vazquez went home and explored his options. He was itching to sign with the UFC. Jens was the lightweight champion. There was just one problem: Vazquez was already under contract with King of the Cage. He tried to opt out but was unsuccessful.

Down the road, free from contractual obligations, Vazquez was poised to join the UFC. Again he was injured. He received yet another chance to fight in the UFC – this time against Matt Serra. Once again, Vazquez injured his knee and his shot at the big leagues went up in smoke.

So, in Pulver, Vazquez sees a legendary figure who has been where he longs to be. Had they fought years ago, Vazquez says fans overwhelmingly would have predicted a "Who's Javier Vazquez? He's going to get murdered by Jens Pulver" storyline. Today the matchup holds a lot of suspense, and Vazquez is confident he won't have to think long and hard about Pulver's strategy.

"I would be pretty surprised if he came out, tried to take me down and ground and pound me," he said. "That's generally not the way guys try to fight me. Guys always have the same strategy with me: Stand up and try to knock me out. I've heard that basically my whole career.

"Jens is a better boxer than me. He's actually one of the tougher stylistic matchups for me because of his wrestling background. But I've been feeling so amazing and on point, I don't see any way that he's going to beat me, I really don't. But he definitely is the toughest style matchup for me."

No opposing fighter has been able to knock Vazquez out or finish him. All four of his losses have come by decision – three of them split decisions. He expects to be in hostile territory next week in Columbus.

"I'm sure nobody is going to be cheering for me. I don't think anybody knows who I am," he said. "Jens Pulver is a big name, man. It's actually better when you get booed, man."

When it's all over, Vazquez envisions a dream 10 years in the making will finally be fulfilled.

"If I'm able to beat him relatively easily then that's wonderful, but that's not what I'm preparing for and there is nothing anyone can tell me to change my mind. If it is (Jens' swan song) I'll shake his hand. I looked up to him for a very long time and I will thank him for the opportunity to fight him," said Vazquez, a married father to two daughters and a step daughter. "My main concern is to take care of my family and rejuvenate my career and if it's at the expense of Jens Pulver, so be it. I have to win this fight. There's no sugarcoating it. I definitely have to win."
__________________
There are many paths to freedom....not all are peaceful.