Best of both worlds for geeks and MMA fans!
Quote: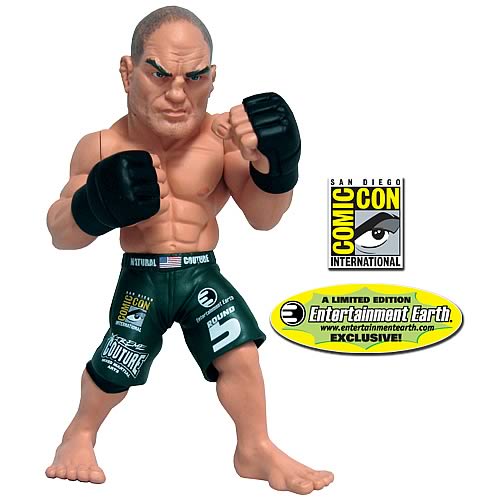 Randy Couture in green logo shorts! Our Comic-Con Exclusive Randy "The Natural" Couture Action Figure stands 6-inches tall, has 8 points of articulation, and showcases the legendary MMA champion in a fierce stance... with the Comic-Con and Entertainment Earth logos on his shorts! Go head on and try to take down this superstar of the MMA. Better yet, take home this super-detailed and entertaining action figure! Limited edition of 1,000 pieces.

Attending San Diego Comic-Con July 23-27, 2008? Just stop by booth #2343 and be the first to pick up this item anywhere. No need to order now. (Prices and availability subject to change.)
EE Exclusive MMA Champion Randy Couture Action Figure - Round 5 - Sports: MMA - Randy Couture - Action Figures at Entertainment Earth
Welcome to Comic-Con International: Coming up Next...Comic-Con 2008!
for event info
And on a side note, you can get the 4 piece series, Randy, Rampage, Hughes and Tito (lol) for $70 +s/h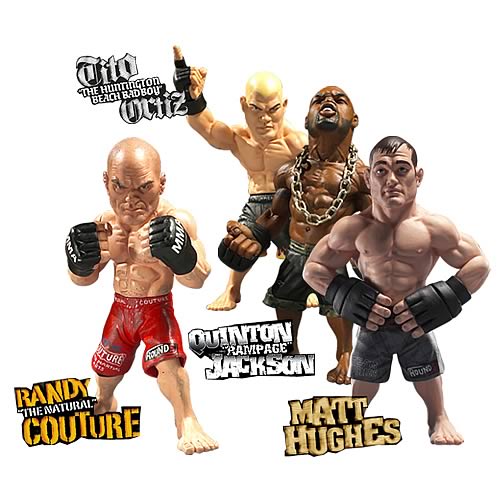 Sports: Mma at Entertainment Earth