By Chris Howie:
Frank Shamrock was on CBS Dallas/Fort Worth yesterday promoting EliteXC Saturday Night Fights which will air later this week on July 26th live on CBS, and stated that he has been cleared by doctors to fight and will return to the cage possibily in November when the next CBS card is scheduled to take place.
Shamrock broke his arm in his last fight in which he lost the Strikeforce Middleweight title to Cung Le. Le broke the arm with a kick that needed to have a plate put in to repair.
In terms of matchup's, Shamrock had an interesting one in mind. Frank stated that he see's "Ruthless" Robbie Lawler in his future and with a win this Saturday against Scott Smith Lawler could have the former UFC Middleweight and Strikeforce Middleweight CHampion next on his agenda.
You can watch the video in which Shamrock talks about the possible fight amongst many other topics by clicking HERE.
Remember to click to MMANews.com this week when we will have full play by play coverage of the event including prelim fights.
DISCUSS THIS NEWS IN THE MMANEWS.COM FORUMS >>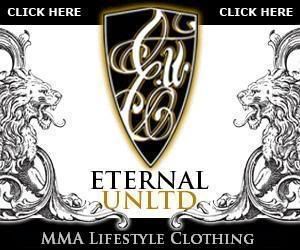 Want to advertise your site in this space? E-mail the website staff today!