From MMAJunkie.com:
Former Olympic gold medalist and longtime PRIDE fighter Makoto Takimoto (4-4) will go for his third win in four fights when he meets Frank Trigg (16-6) at World Victory Road's "Sengoku 4" event.
Trigg today confirmed the Aug. 24 fight with MMAjunkie.com (www.mmajunkie.com).
"We just finalized it with World Victory Road," he said.
The event takes place at the Saitama Super Arena in Saitama City, Japan.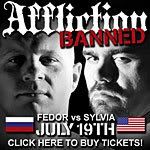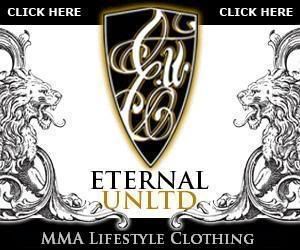 Want to advertise your site in this space? E-mail the website staff today!