From Fighthype.com:
On July 19th, world-class boxing trainer Freddie Roach will officially enter the world of mixed martial arts when he works the corner of former UFC heavyweight champion Andrei Arlovski during the inaugural Affliction: Banned event. Over the past few months, Arlovski, who will be facing Ben Rothwell, has been a regular at Wild Card Gym where he's been working closely with Roach to improve his stand-up skills.
DISCUSS THIS NEWS IN THE MMANEWS.COM FORUMS >>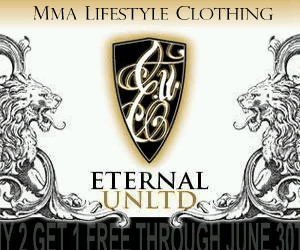 Want to advertise your site in this space? E-mail the website staff today!