From MMAJunkie.com:
ANAHEIM, CALIF. — Veteran fighter Gary Goodridge (23-17-1) has stepped in to replace Aleksander Emelianenko (13-3) and will fight Paul Buentello (25-10) at Saturday's "Affliction: Banned" event.
Buentello confirmed the opponent switch with MMAjunkie.com (www.mmajunkie.com) just a few hours after Friday's weigh-ins.
"It's official," Buentello told MMAjunkie.com. "We weigh in at around 11 (a.m.) tomorrow."
DISCUSS THIS NEWS IN THE MMANEWS.COM FORUMS >>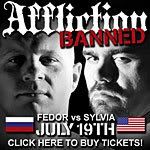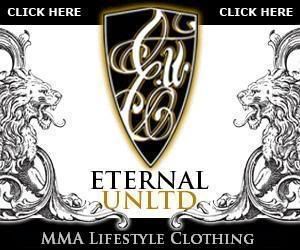 Want to advertise your site in this space? E-mail the website staff today!