From Fiveouncesofpain.com
ProElite, Inc., the parent company of Elite Xtreme Combat, declared via a filing with the Securities Exchange Committee that both Chairman and Chief Strategy Officer Doug DeLuca and EliteXC Live Events President Gary Shaw have resigned from the company.
According to the filing, restated service contracts were agreed upon with DeLuca and Shaw on July 23.
Both Shaw and DeLuca will continue to work with ProElite as consultants. Shaw's Gary Shaw Promotions has signed a consulting agreement with ProElite through September 30, 2009. DeLuca's consulting services will be made available through his company "Legacy of Life Entertainment."
Both Shaw and DeLuca had been with the company since its inception in 2006. Shaw's public role had been reduced following EliteXC's first telecast on CBS on May 31 while DeLuca stepped down as the company's Chief Executive Officer last February and was replaced by former YouBet Chairman Charles Champion.
DISCUSS THIS NEWS IN THE MMANEWS.COM FORUMS >>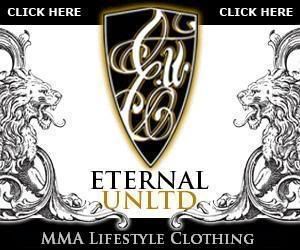 Want to advertise your site in this space? E-mail the website staff today!