By Chris Howie:
UFC Welterweight Champion Georges "Rush" St. Pierre (16-2) was on Canada's Sportsnet yesterday to talk about his upcoming fight with Jon Fitch (19-2), August 9th in Minnesota. St. Pierre stated that Jon Fitch is the most well-rounded fighter that he has faced so far in his career but that he was "better than him at every single aspect of the game".
GSP also stated that he is in great shape leading up the August 9th title fight and that even though he does feel he is much better than Fitch, "it is not always the best fighter that wins but the fighter that fights the best".
St. Pierre won the UFC Welterweight title when he unified the interim title (which he won from Matt Hughes in December 2007) with the strap that Matt Serra had won from him a year earlier. St. Pierre last fought in April in his hometown of Montreal beating Serra via TKO in the second round.
Fitch is on an eight fight win streak since entering the UFC, matching Legend Royce Gracie's mark. In his last fight he defeated Chris Wilson in March going the distance and taking the unanimous decision. Fitch has not lost a fight in nearly 6 years.
You can watch the complete video in which St. Pierre talks the Fitch fight by clicking HERE
DISCUSS THIS NEWS IN THE MMANEWS.COM FORUMS >>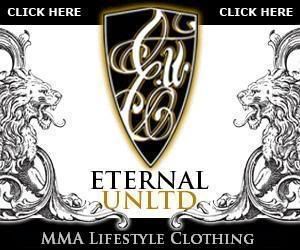 Want to advertise your site in this space? E-mail the website staff today!