IFl Welterweight Champion Jay Hieron is still waiting to hear news that the IFL is officially finished. In an article at MMAJunkie.com, Hieron talks about what his plans are:
"I'm under contract with [the IFL]," Hieron said. "I'm waiting to hear something. It is what it is with this stuff. That's part of the game."
Hieron's most recent bout was a TKO over Mark Miller in April. The win was the Xtreme Couture fighter's second straight TKO victory and third straight win overall.
Hieron credits his recent resurgence to a newfound focus on the mental aspects of the sport.
"I started working on my mental skills," Hieron said. "I think that was the only part of my game I really wasn't paying attention to. Once I started working on that, I started doing real well for myself."
DISCUSS THIS NEWS IN THE MMANEWS.COM FORUMS >>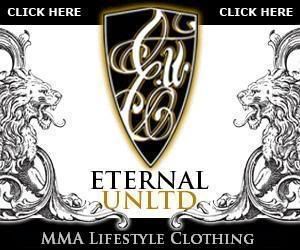 Want to advertise your site in this space? E-mail the website staff today!