MMAJunkie.com has the scoop on this fight:
A source close to Bradley told MMAjunkie.com (www.mmajunkie.com) that the two fighters recently agreed to meet at UFC Fight Night 15, an event that takes place Sept. 17 at the Omaha Civic Auditorium in Omaha, Neb.
The event, which features a headline bout of Mac Danzig vs. Clay Guida, airs on Spike TV.
Bout agreements were distributed to the fighters last week, we're told.
DISCUSS THIS NEWS IN THE MMANEWS.COM FORUMS >>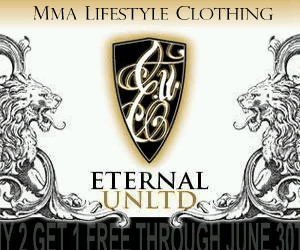 Want to advertise your site in this space? E-mail the website staff today!