From MMAJunkie.com:
UFC newcomer and USKBA light-heavyweight champion Jon Jones (6-0 MMA, 0-0 UFC) has been signed to a UFC contract and will replace Tomasz Drwal (14-2 MMA, 0-1 UFC) at next month's UFC 87 event.
Jones is a member of the Northeast-based Team BombSquad, and team manager Ryan Ciotoli today confirmed the signing with MMAjunkie.com (www.mmajunkie.com).
Jones will now meet Drawl's original opponent, Andre Gusmao (5-0 MMA, 0-0 UFC), at the Aug. 9 event. The reason for Drwal's departure from the card wasn't immediately known.
DISCUSS THIS NEWS IN THE MMANEWS.COM FORUMS >>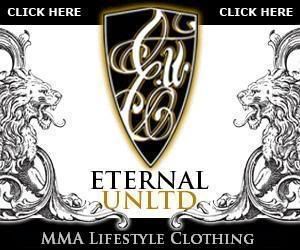 Want to advertise your site in this space? E-mail the website staff today!