CREDIT: Fiveouncesofpain.com
According to a new published report, light heavyweight competitor Kazuhiro Nakamura has been released by the UFC.
The move had been anticipated but was confirmed in the July 1 print edition of The Wrestling Observer.
The decision to release Nakamura was made shortly after his UFC 84 loss to Rameau Thierry Sokoudjou. In that fight, Nakamura was declared the loser via TKO following the first round due to a leg injury. Irrespective of the injury, Nakamura had been dominated by Sokoudjou during the fight's opening round.
DISCUSS THIS NEWS IN THE MMANEWS.COM FORUMS >>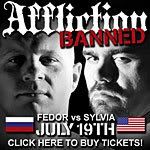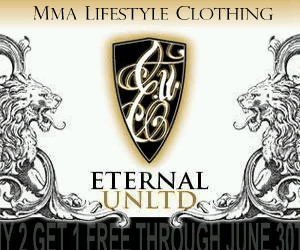 Want to advertise your site in this space? E-mail the website staff today!