As was reported yesterday by MMANews.com, rumours are circulating that Mauricio "Shogun" Rua is back to training after a knee injury and could be returning to action in December to fight UFC Hall of Famer Mark Coleman.
Rua stated that he wanted to fight Coleman in December and that Coleman was basically ducking him because they have tried to get this fight together for a while now.
MMAJunkie.com talked with Mark Coleman and he had the following to say regarding Shogun:
"I really haven't put much thought to Mauricio 'Shogun' Rua lately," Coleman said. "I have no clue what he's talking about claiming I ducked him. If he really needs to stir something up, I really don't give a [expletive]. He can stir something up."
Coleman also said that he never requested a bout with Rua in November, as choosing opponents was the promoter's job, not his.
"I've never picked my opponents since the beginning," Coleman said. "I don't go around picking my opponents. I let the promoter do that. Whoever the promoter picks, that's obviously who the fans want to see."
DISCUSS THIS NEWS IN THE MMANEWS.COM FORUMS >>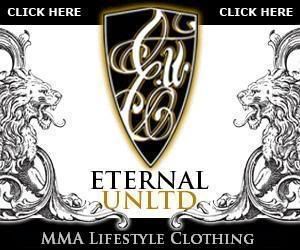 Want to advertise your site in this space? E-mail the website staff today!