MMANews.com is pleased to announce its newest partnership with MMA Lifestyle Clothing Line Eternal UnLtd. Eternal UnLtd is a sponsor for some of the biggest names in the sport including Jake Shields, Gilbert Melendez, Nate Diaz, and David Terrell. With high quality T-shirts with some kick ass designs Eternal is one of the hottest names in MMA clothing right now.
We have some of their gear in hand and have to say they are providing some of the best on the market. The t-shirts are stand up quality and have some of the coolest designs out there.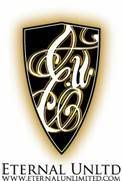 Eternal is looking forward to working with MMANews.com and thought it would be a great idea to kick off this relationship to give our readers the chance to win some of their cool t's. We will we doing a t-shirt giveaway too two lucky readers of MMANews.com
All you have to do is answer the following five questions about Gilbert Melendez, who recently defended his Strikeforce Lightweight Championship, and if your five questions are answered correctly they will be put into a draw with all the other correct applicants at the end of the week to decide who will win the shirt of your choosing. Two winners will be drawn this week.

The five questions you must answer correctly are:
1) Which current UFC lightweight did Gilbert defeat to become the Strikeforce Lightweight Champion?
2) Which of the legendary Gracie's does Gilbert train under?
3) Gilbert recently fought on the EliteXC/Strikeforce: Shamrock VS Le card and defended his Strikeforce Lightweight championship. Who did he defeat and by what means did that victory come?
4) Gilbert has fought all over the world. Name 3 organizations that he has fought for?
5) How many of Gilberts 14 victories have come by way of TKO/KO?
Email your answers to [email protected]
Deadline to complete questions and send them in is Sunday April 20th at 11:59pm PST
Eternal also has some sweet pieces about their fighters on their site so as a bonus questions we ask:
What words of advice does Gilbert Melendez have for aspiring Mixed Martial Artists?
You can find the answer to this question by checking out this video over at Eternal's website:
http://eternalunlimited.blogspot.com/2008_04_01_archive.html
Below you can take a look at the some of the shirts Eternal have available. You can click through to have a look at some of the other great gear they have.