Weigh In Results For ICON Sport Event On 8/2
Posted on Aug 2, 2008
Credit:
Sherdog.com
:
Rolando Dominique (180.5) vs. Kala Kolohe Hose(180.5)
Bao Quach (140) vs. Mark Oshiro (140)
Ron Verdadero (175) vs. Phil Baroni (173.5)
Hideto Kondo (160) vs. Sidney Silva (161)
Jose Diaz (184.5) vs. Mario Miranda (185.5)
Eddie Rincon (159) vs. Dean Lista (159.5)
Ed Newalu (152*) vs. Ricky Wallace (150.5)
Kurrent Cockett (140.5) vs. Sadhu Bott (142**)
Maui Wolfgram (203.5) vs. Richard Desforge (202.5)
Kyle Miyahana (168) vs. Brewski Louis (169)
Ian Dela Cuesta (140.5) vs. Ola Silva (139)
Brad Tavares (183) vs. Devin Kauwe (185.5)
Mark Tajon (142.5) vs. Alan Lima (145)
*Newalu was a pound over the 151-pound limit, but will still be able to compete after forfeiting a percentage of his purse to opponent Ricky Wallace.
**Bott will attempt to make weight before the start of the event on Saturday.
DISCUSS THIS NEWS IN THE MMANEWS.COM FORUMS >>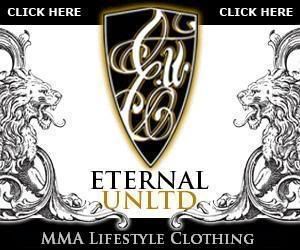 Want to advertise your site in this space? E-mail the website staff today!