Cesar Gracie shares the news via Graciefighter.com:
"With a title fight against Cung Le nowhere on the horizon Nick will probably be going back down to the 170lbs division. I know there's been speculation about a rematch with Robbie Lawler, but Diaz will be dropping weight as he picks up his running and cardio training.
As far as a return to lightweight is concerned, forget it. Unless BJ Penn or some other mega fight comes up he won't return to that weight class. It just isn't healthy. He was having terrible performances against B-level fighters. The weight drop was causing lots of health related problems and he wasn't performing to his ability. If you put Anderson Silva at lightweight he'd get crushed cause he'd enter the cage half dead. Now we got guys that are running around bragging about how good they did with Diaz when he was a lightweight.
After this fight we'll have Nick drop back down to 170lbs and probably stay there unless Strikeforce has something interesting for him."
DISCUSS THIS NEWS IN THE MMANEWS.COM FORUMS >>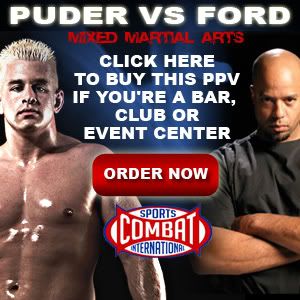 Want to advertise your site in this space? E-mail the website staff today!