Credit: Sherdog.com
1 Daisuke Nakamura def. Andy Ologun Submission (Armbar) 1 3:41
2 Shinya Aoki def. Caol Uno Decision (Unanimous) 2 5:00
3 Eddie Alvarez def. Tatsuya Kawajiri TKO (Punches) 1 7:35
4 Joachim Hansen def. Kultar Gill Submission (Armbar) 1 2:33
5 Joseph Benavidez def. Junya Kudo Submission (Guillotine choke) 1 2:42
6 Kuniyoshi Hironaka def. Motoki Miyazawa TKO (Cut) 1 8:57
7 Hideo Tokoro def. Takeshi Yamazaki Decision (Unanimous) 2 5:00
8 Yoshihiro Akiyama def. Katsuyori Shibata Submission (Gi choke) 1 6:34
9 Alistair Overeem def. Mark Hunt Submission (Keylock) 1 1:11
10 Joachim Hansen def. Shinya Aoki TKO (Punches) 1 4:19
Joachim Hansen wins the DREAM Lightweight Grand Prix after stepping in for Eddie Alvarez who was unable to continue on to the finals due to a cut over his right eye. Hansen in fact lost to Alvarez in the quarter finals of the tournament. I imagine a rematch may be in order.
DISCUSS THIS NEWS IN THE MMANEWS.COM FORUMS >>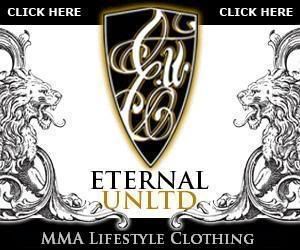 Want to advertise your site in this space? E-mail the website staff today!