The following are official weigh in results for tomorrow nights UFC Fight Night 14. MMANews.com will be providing play by play results to click to MMANews.com tomorrow night.
-Anderson Silva (206) vs. James Irvin (207.5)
-Brandon Vera (204) vs. Reese Andy (206)
-Frankie Edgar (155) vs. Hermes Franca (155)
-Jake O'Brien (236) vs. Cain Velasquez (236)
-Anthony Johnson (170) vs. Kevin Burns (171)
-Jesse Taylor (184) vs. C.B. Dollaway (186)
-Rory Markham (170) vs. Brodie Farber (171)
-Nate Loughran (183) vs. Johnny Rees (183)
-Brad Blackburn (170) vs. James Giboo (170)
-Dale Hartt (156) vs. Shannon Gugerty (156)
-Tim Credeur (185) vs. Cale Yarbrough (186)
DISCUSS THIS NEWS IN THE MMANEWS.COM FORUMS >>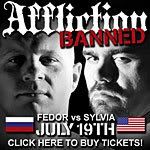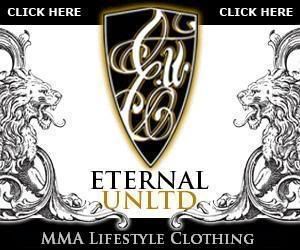 Want to advertise your site in this space? E-mail the website staff today!