The following is from an interview done with Phil Baroni's manager Ken Pavia over at MMAWeekly.com:
According to Baroni's manager, Ken Pavia, they are deep into negotiations with Cage Rage for the bout and a deal appears likely, but it has yet to be finalized.
Pavia did say, however, "Whoever Phil's next fight is, it will take place at 170 pounds." He said that in surveying the MMA landscape, there aren't many fighters in the welterweight division with the one-punch knockout power that Baroni possesses, presenting an opportunity for Baroni to move into the weight class for the first time in his career.
"He's going to fight at 170," said Pavia. "He's at 182 (pounds) right now."
DISCUSS THIS NEWS IN THE MMANEWS.COM FORUMS >>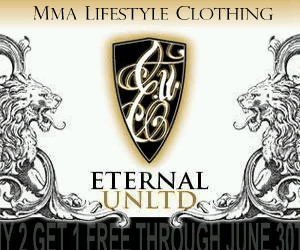 Want to advertise your site in this space? E-mail the website staff today!