The following pictures were taken earlier today by MMANews.com's Brian DeSantis at the EXC weigh in's for tomorrow nights EXC: Primetime.
The official weigh in results were:
Kimbo Slice (235.5) vs. James Thompson (257)
Robbie Lawler (184.5) vs. Scott Smith (184.5)
Phil Baroni (185) vs. Joey Villasenor (184.5)
Gina Carano (144.5)* vs. Kaitlin Young (140.5)
Brett Rogers (263.5) vs. Jon Murphy (260.5)
Carlos Moreno (261) vs. Carlton Haselrig (263)
Chris Liguori (161) vs. Jim Bova (160.5)
Nick Serra (167) vs. Matt Makowski (171)
Wilson Reis (140.5) vs. Justin Robbins (140.5)
James Jones (154.5) vs. Calvin Kattar (155.5)
Andre Soares (134) vs. Zach Makovsky (135)
Mike Groves (154) vs. Joe Sampieri (155)
*Both fighters were aware that Carano would be over weight before the weigh ins and part of her purse was awared to Young.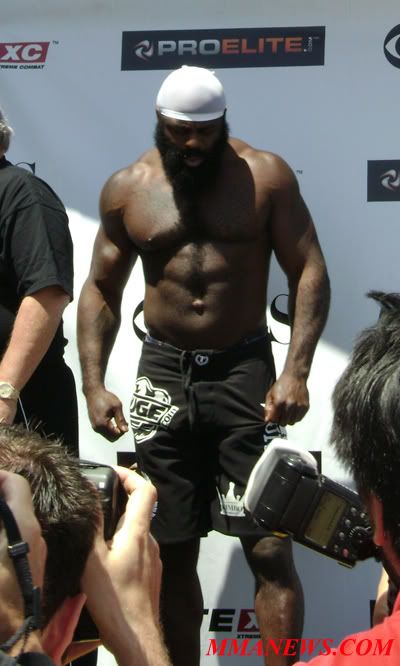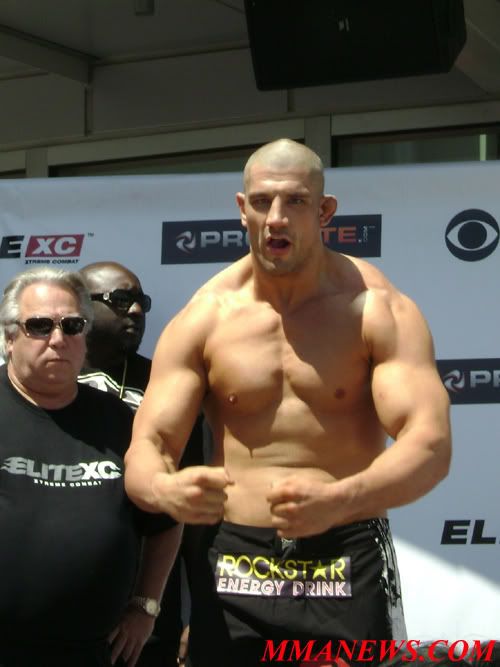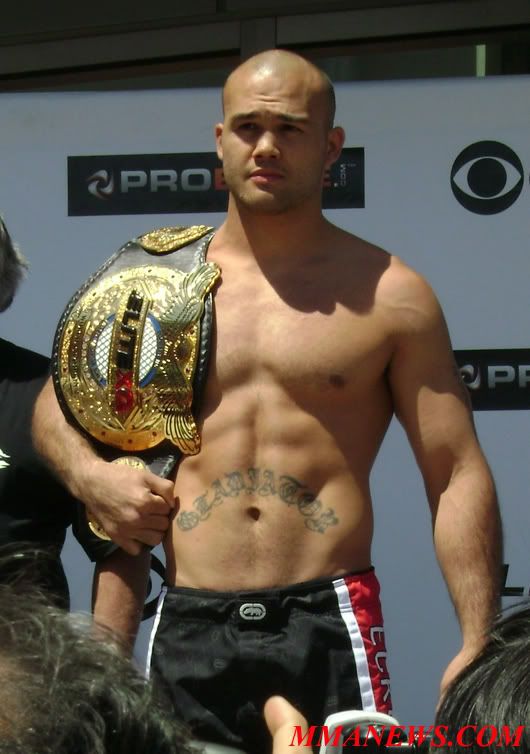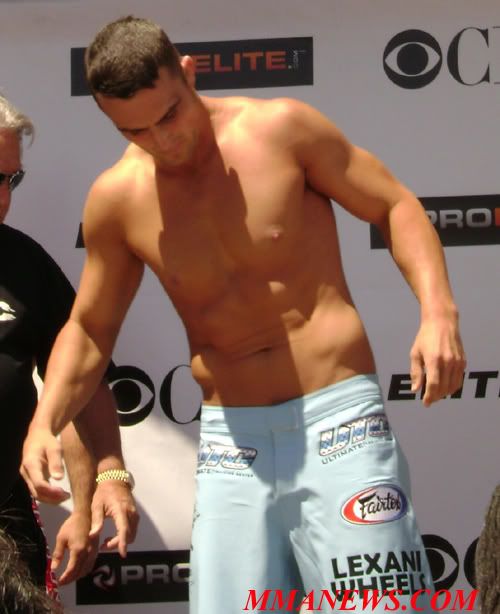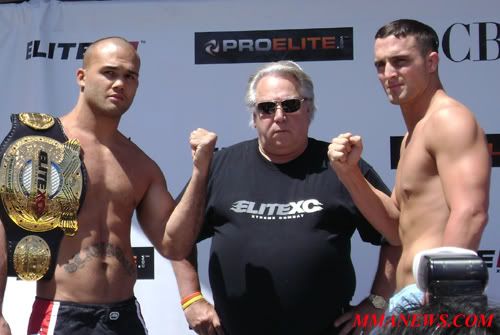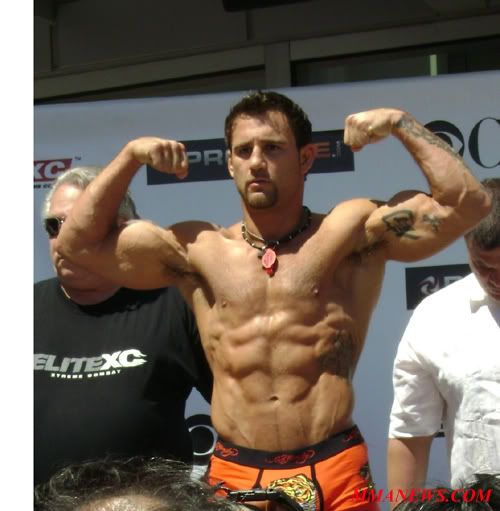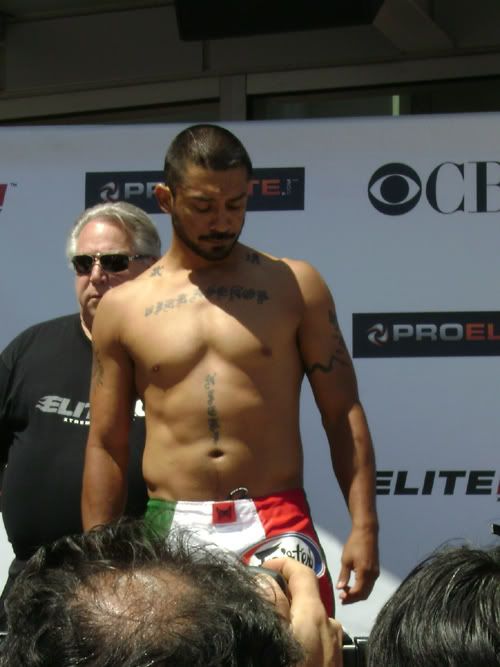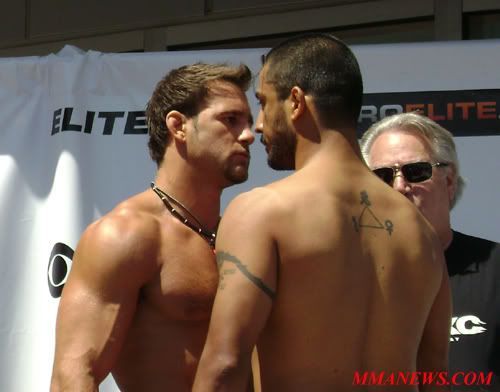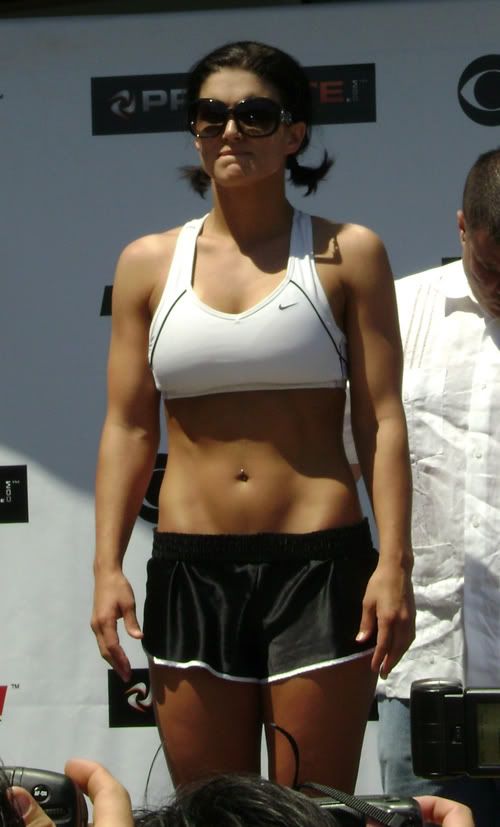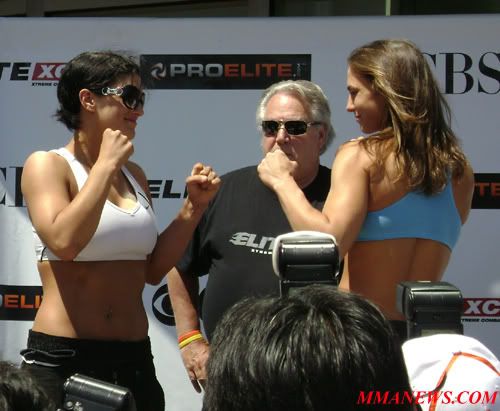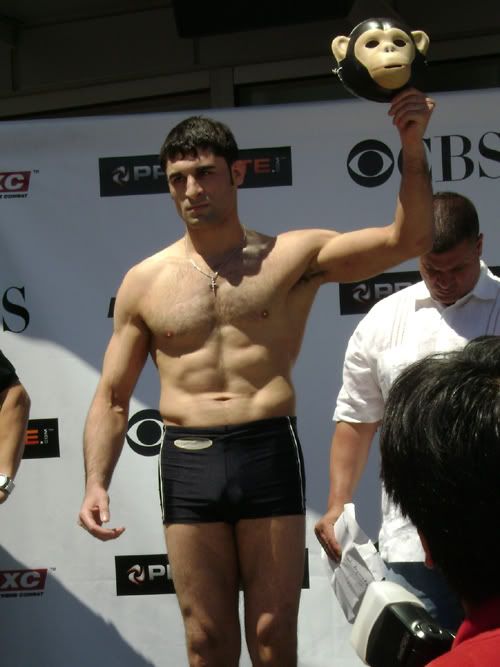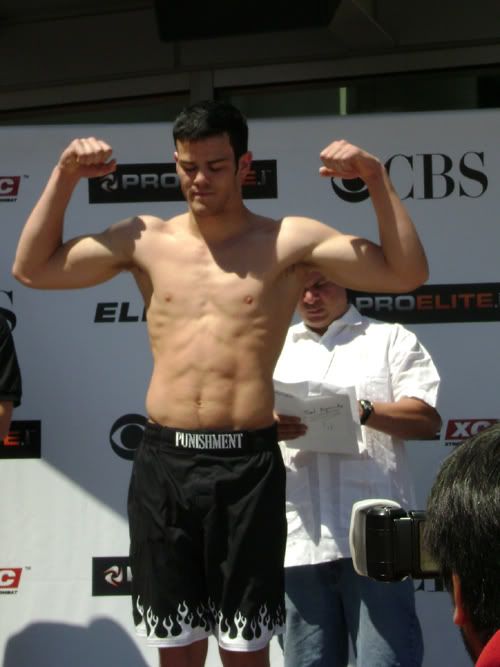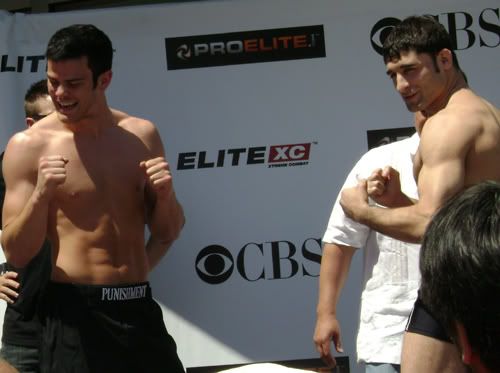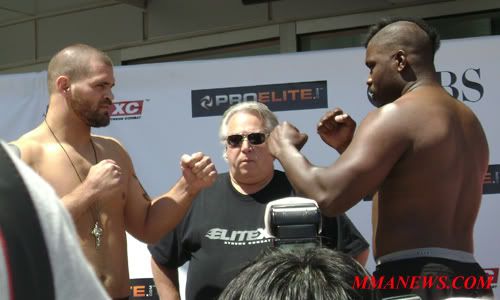 DISCUSS THIS NEWS IN THE MMANEWS.COM FORUMS >>
Want to advertise your site in this space? E-mail the website staff today!