The following are quick match results for ICON Sport that took place on August 2nd from Hawaii:
Kala Kolohe Hose def. Rolando Dominique (Round 1 Via TKO, Strikes)
Bao Quach def. Mark Oshiro (Unanimous Decision, Quach is the new 140lb ICON Sport North American Champion)
Phil Baroni def. Ron Verdadero (Round 1 Via TKO, Strikes)
Sydney Silva def. Hideto Kondo (Round 1 Via Armbar)
Mario Miranda def. Jose Diaz (Round 1 Via TKO, Strikes)
Eddie Rincon def. Dean Lista (Unanimous Decision)
Ed Newalu def. Ricky Wallace (Unanimous Decision)
Maui Wolfgram def. Richard Desforge (Round 1 Via Rear Naked Choke)
Kyle Miyahana def, Brewski Louis (Unanimous Decision)
Ian Dela Cuesta Vs. Ola Silva (Fight ruled a no contest when Silva kicked Dela Cuesta in the groin)
Brad Tavares def. Devin Kauwe (Round 1 Via TKO, Strikes)
Alan Lima def. Mark Tajon (Round 2 Via Armbar)
DISCUSS THIS NEWS IN THE MMANEWS.COM FORUMS >>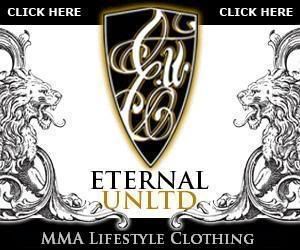 Want to advertise your site in this space? E-mail the website staff today!