The following are quick match results for MFC 17: Hostile Territory that took place July 25th from Edmonton AB, Canada.
-Jason Zorthian def. Jesse Clarke by unanimous decision
-Elliot Duff def. Brandon Curtis by TKO at 4:30 of Round 1
-Mike Sorensen def. Lemont Davis by TKO at 2:52 of Round 2
-Gavin Neil def. Evan Sanguin by TKO at 4:11 of Round 1
-Jay Whitford def. Jason Kuchera by arm bar at 4:31 of Round 1
-Ryan Machan def. Ryan Heck by TKO at 4:19 of Round 1
-Aron Lofton def. Dwayne Lewis by KO at 0:17 of Round 1
-Ben Henderson def. Ricardo Tirloni by guillotine choke at 3:49 of Round 2
-Ron Faircloth def. Levi Avera by rear naked choke at 2:57 of Round 2
-Donald Sanchez def. Jason Maxwell by triangle choke at 4:03 of Round 2
-Pat Healy def. Ryan Ford by arm bar at 3:02 of Round 3 (Healy wins MFC WW Title)
DISCUSS THIS NEWS IN THE MMANEWS.COM FORUMS >>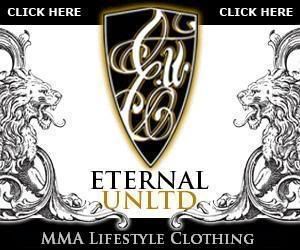 Want to advertise your site in this space? E-mail the website staff today!