Roger Huerta spoke to MMAWeekly.com about a possible move to the 170lbs welterweight class in the future:
"I'm 25 years old and the older I get, the more training I do, the more weight I gain, the more muscle mass I get," Huerta says. "It's not a problem at the moment, but I don't doubt that in maybe 3 or 4 years from now that I know I'm going to have problems making 155, so that's when I'll start thinking about moving up to 170."
It would be interesting to see Huerta in the 170lbs but considering the monsters at the weight such as a GSP or a Jon Fitch it would be smart to stick to 155lbs until he feels completely comfortable moving up there. Huerta also has a lot to prove at 155lbs and his upcoming fight with Kenny Florian on August 9th should shine more light onto where Huerta stands at 155lbs.
DISCUSS THIS NEWS IN THE MMANEWS.COM FORUMS >>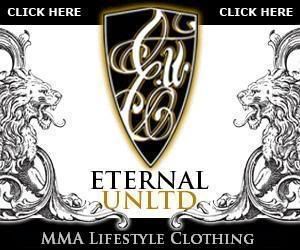 Want to advertise your site in this space? E-mail the website staff today!