Although it has been rumored for a while now, things seem to be heating up on the BJ Penn Vs. Georges St. Pierre rematch fight.
Fiveouncesofpain.com is reporting that they have heard from several sources that the rematch between two of the top pound for pound fighters in the world could take place on the UFC's year end show, Dec. 27th.
The only thing that appears to be standing in the way of this fight is the outcome of the GSP vs. Jon Fitch Welterweight title fight scheduled for August 9th. Should GSP come out on top in that fight and successfully defend the title, the announcement of GSP vs. BJ Penn 2 most likely won't follow to far behind.
DISCUSS THIS NEWS IN THE MMANEWS.COM FORUMS >>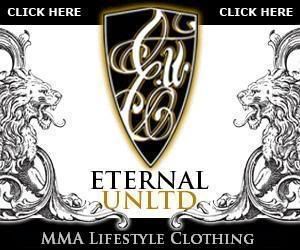 Want to advertise your site in this space? E-mail the website staff today!