From Tatame:
Away from the octagon since September 2007, Maurcio Shogun talked with TATAME after a magnetic resonance and is confident in his return to the UFC octagon. "My knee is very good, thanks to God. I was going to begin my hard train this week but I spoke to my doctor and he decides to make the exams this week. I have been doing Boxing and physical train, and I think next week I will return to the Jiu-Jitsu and gradually train more", said Shogun, who watched, last Saturday, the man who defeated him at his last appearance win the UFC belt, but for a while Shogun don't think in a return fight against Forrest Griffin.
"I will train hard to face anyone. I had a defeat on my debut and I can't choose my opponent. It is not settle yet, but I expect to return on December, it's better for me", said Shogun, that will open a branch of the Universidade da Luta, at Curitiba , on 21st this month. "On 21st there will be a event only for the press and on 22nd there will be the open class to more than 800 students. Wanderlei Silva will be here", said the athlete.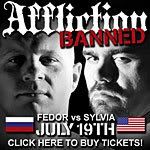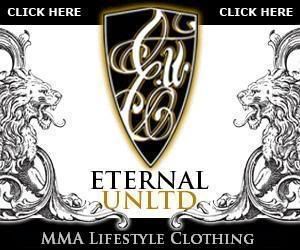 Want to advertise your site in this space? E-mail the website staff today!