By Chris Howie:
Maurcio "Shogun" Rua (16-3) is back in the gym training after several surgeries to his knee that has had him out of action since his last fight at UFC 76 in September 2007, when he made his UFC debut, losing to Forrest Griffin via third round decision.
According to a report in Brazil's TATAME, Rua may possibly fight UFC Hall of Famer, Mark Coleman (15-8) in what would be a rematch of their Pride 31 fight in February, 2006. Coleman won that fight via a TKO when Shogun accidently broke his arm.
From the article:
"I spoke with my manager now and he said they called him and said it would depend on October's event. I might face Mark Coleman in December, but nothing has been signed yet. He wanted to face me in November, and I really wanna face him, I hope this time he don't run from me. He said no to me a couple of times, but I believe now it will happen.
Coleman was scheduled to fight Brock Lesnar on August 9th's UFC 87 but a knee injury forced him out of action. He has not fought in close to 2 years, his last being a first round submission loss to heavyweight king Fedor Emelianenko.
DISCUSS THIS NEWS IN THE MMANEWS.COM FORUMS >>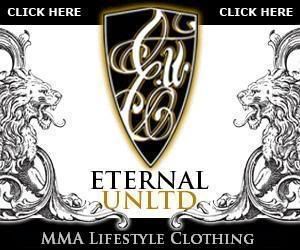 Want to advertise your site in this space? E-mail the website staff today!