This interesting tidbit comes from FIveouncesofpain.com. Anderson Silva's manager, Ed Soares, was a guest on ProMMARadio.com and had the following to say regarding UFC Welterweight Champion Georges St. Pierre and the Middleweight Champ Silva possibly fighting down the road:
"That's sound great, I think GSP is an incredible fighter. But I think GSP needs to prove himself. He still hasn't had a successful title defense (at 170 lbs.). I don't really feel that he deserves (a Silva fight) yet. Go defend your title a few times and then we'll talk."
Now although it is true that GSP hasn't defended the title yet, it can not be ignored that St. Pierre has torn through the Welterweight division and has left many top level and well known opponents in his path including BJ Penn, Matt Hughes(x2), Sean Sherk, and Frank Trigg.
A fight between GSP and Silva would be a BIG money fight and who would win would have the internet messages on fire for the months leading up to the fight.
DISCUSS THIS NEWS IN THE MMANEWS.COM FORUMS >>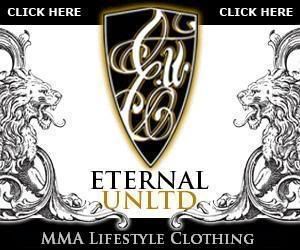 Want to advertise your site in this space? E-mail the website staff today!