Over the last little while there have been rumblings throughout the MMA world that UFC Welterweight Champion Georges "Rush" St. Pierre (16-2), would be leaving the world's biggest MMA promotion come the end of his contract. According to an article on MMAweekly.com, that couldn't be any farther from the case:
"I'm with the UFC, I have two more fights on my contract, and you know we're in negotiations," said St. Pierre during an appearance on MMAWeekly Radio Thursday night. "Everything is going well, you know. We're talking and everything is good."
Despite just about everyone having an opinion on what he should do next, St. Pierre says that he's confident a deal will get done and the UFC will remain his home.
"We'll end up to an agreement, I'm sure," St. Pierre said. "I like the UFC, I'm glad I'm champion, I want to represent the sport and also the UFC well."
DISCUSS THIS NEWS IN THE MMANEWS.COM FORUMS >>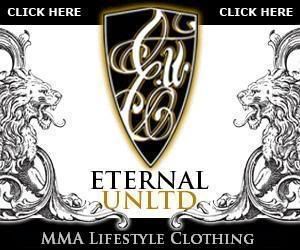 Want to advertise your site in this space? E-mail the website staff today!