From Tatame:
On the unbeaten Brazilian fighters bout, one of them will leave , after the UFC 89, with a loss on the card. Thiago Silva and Lyoto Machida, both with 13 victories on a perfect card, will face each other at Birmingham, , at October 18th, and Thiago wants another victory to earn a title shot. "It'll be a good fight, we're determined fighters. I trained a lot and I'll do my job", commented Thiago, that analyzed Lyoto's style, that was a reason why a lot of athletes refused facing him.
"I believe it'll be a fight with more strategy. Lyoto likes to escape, fight moving backwards, it's his style, but it'll do my job", analyzed Thiago, that will face a Brazilian fighter for the second time in a row on the UFC octagon (the last one was Antnio Mendes "Samuray", at UFC 84). "Unfortunately yes, I can't say that I like (facing Brazilian fighters), but I want the belt, and wanna prove my talent and win. I want the belt. I already can fight for the belt. I've already showed UFC what I can and what I can't do. I'm here to fight for the belt", guarantees the ATT athlete.
DISCUSS THIS NEWS IN THE MMANEWS.COM FORUMS >>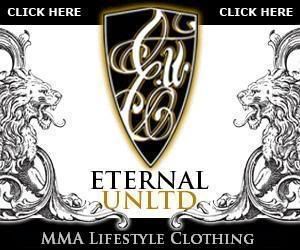 Want to advertise your site in this space? E-mail the website staff today!