From UFC.com
The Ultimate Fighting Championship(R) (UFC(R)) has added three thrilling bouts to the organisation's next UK super-show. It has been confirmed that Rameau Sokoudjou will collide with Luiz Cane in a battle of light-heavyweight strikers, Japanese submission expert Akihiro Gono will take on on highly-regarded British debutant Dan Hardy and steel-fisted heavyweight Shane Carwin will exchange bombs with England's own Neil Wain.
These three mouth-watering match-ups join the hotly anticipated main event of Michael `the Count' Bisping v Chris `the Crippler' Leben in the UFC's third British show of 2008, which emanates from the National Indoor Arena, Birmingham, on October 18.
DISCUSS THIS NEWS IN THE MMANEWS.COM FORUMS >>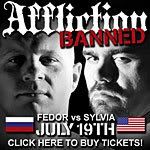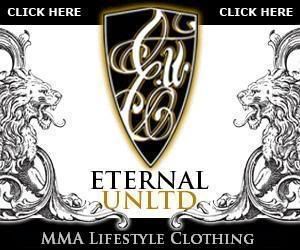 Want to advertise your site in this space? E-mail the website staff today!